It has taken me far too long to type this update but it has been an emotional time. We have lost 5 friends (all fought various neurological diseases) in the past two months! I have been worried about Eliza and her health for a while and watching these sweet families suffer and grieve has made me even more aware that time is short. She too is becoming more and more frail and less responsive, however, she has managed to stay healthy – thankfully! We will continue to enjoy our time with her, as we always have, and take one day at a time.
Lila is a dear friend of ours that was called back home on April 26 – just 3 months shy of her 4th birthday. When I heard the news I was in complete shock – for days. Although Lila suffered from a different disease than Eliza, we understand each others pains and frustrations as well as the joy that comes from parenting these amazing children. The news of Lila's passing hit especially close to home and our hearts still ache for the Kimball family.
Shortly after we heard the news we began making plans to be in Salt Lake to spend time with Quinn, Kristi and Ruby. I did not know if they would want visitors during such an emotionally draining and busy time but they were very sweet and generous with their time. We were able to have some wonderful conversations and we appreciated the time we spent together.
Callahan and our friend, Steve, came up with a sweet act of service to perform for their family. He wanted to light their entire street with luminaries so they would have a warm welcome home after Lila's viewing. We weren't able to get all 1,000 set up like we had hoped but there were 700 luminaries lighting their street, driveway and porch by the time they came home. It was a sweet memory for me.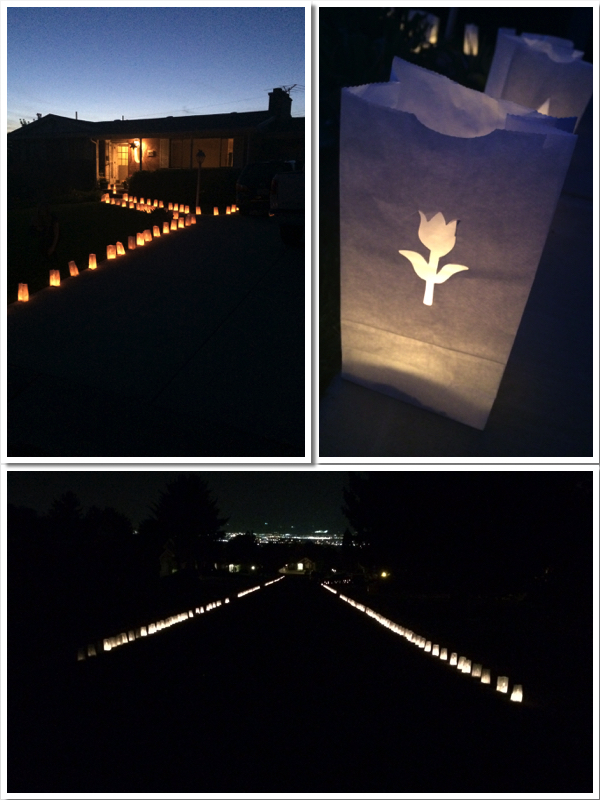 We have many wonderful memories with Lila and her amazing family — birthday parties, dinners, visiting the witches at Gardner Village, being apart of Lifting Lila and my favorite, watching Lila in the swimming pool with her mom for the first time. We will always cherish the time we spent with sweet Lila and we look forward to making more memories with her family throughout the years. We love you, Kimball family.
To read more about Lila and her amazing family visit their blog.
Just weeks later I received more saddening news about our 6 year old friend, Levi, in Australia. His aunt found Eliza's website a few years ago and put me in touch with Levi's mom, Sam. We have had a nice friendship ever since. They are a very kind and warm family that adore their sweet son. They made many sacrifices to make Levi comfortable – including moving to the western side of Australia so they could be near family and better medical care. I always wish that I lived next door to them so I could be of more help but thanks to the internet, we are able to stay in touch and help each other long distance. I have always learned so much from other families and it is nice to be able to share ideas and MLD tricks to help keep our kids comfortable.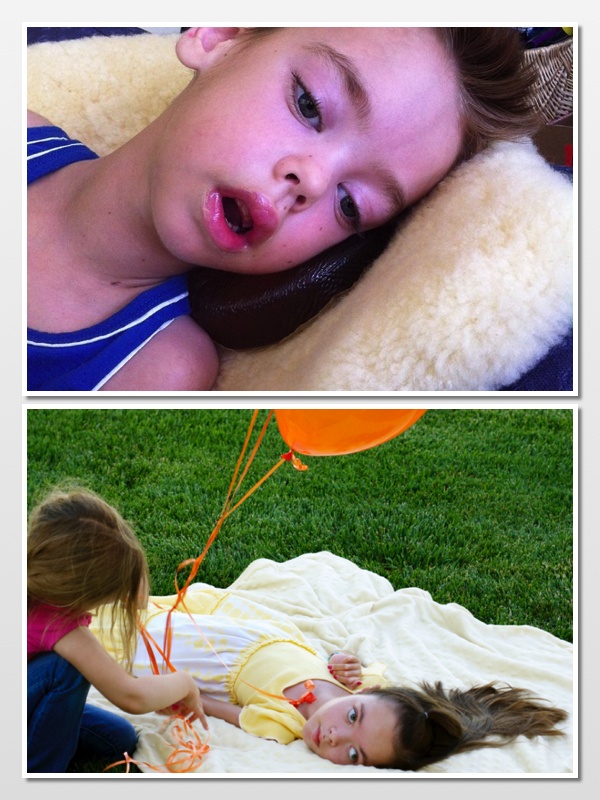 We wish we could have been at Levi's funeral in person. Sam asked if it would be okay if they placed a picture of Eliza in his jacket pocket because they had always teased him that she was his girlfriend 🙂 I thought it was such a sweet gesture. They also requested that those in attendance bring an orange balloon with them in honor of Levi. Even though we are time zones and oceans away, we wanted to participate so we bought some orange balloons for the girls to release. Caroline keeps asking me if they made it all the way to Australia 🙂 Hopefully our love could at least be felt. We love you, Woolven family.